Luisa Morgantini parla del suo attivismo per la Palestina.
https://www.youtube.com/watch?v=Crt7_llMgog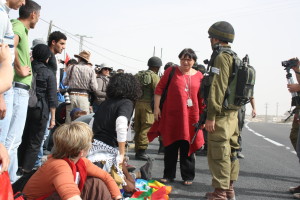 Luisa Morgantini is an Italian Member of the European Parliament and one of the leaders of the Italian Peace Movement. She is also one of the founders of the anti-war organization, Women In Black. Luisa Morgantini believes in the power of peaceful dialogue to resolve conflicts and has helped organize peace and solidarity projects in South America, Africa and the Middle East. She was nominated for the Nobel Peace Prize in 2005 as part of the 1000 Women for the Nobel Peace Prize project.